Chocolate & Wine Night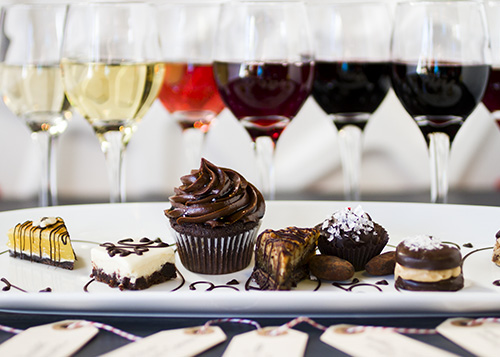 Duration: 2 Hours (approx.)
Location: Wickham, Hampshire
Product code: CHOCWINE
Chocolate is one of life's great culinary pleasures and finding the perfect sparkling wine to go with each carefully crafted bonbon can be a delicious adventure. As with any wine and food pairing, there are several elements to consider such as texture, acidity, fat, and tannin. On this Chocolate & Wine Night, you will learn how to understand these elements to create the most perfectly decadent combinations.
For this event, we have teamed up with the Winchester Coco Company, purveyors of the most amazing chocolates and based locally to Quob Park. Our chocolatier for the evening, Chris puts as much love and passion into each individual chocolate as we do into each of our bottles, so a perfect pairing!
The evening will be fun and informal and is designed as a self-adventure, guided by us, to find your star pairing. Do remember, however, that wine and pairings are totally personal to your palate, so there is no right answer. During the course of the evening, you will pair 12 Artisan chocolates with 6 of our wines, providing you with a night to really indulge. This two-hour experience also includes a short tour, and for those looking to enhance their visit, why not stay a little longer and book in for Dinner after the event.
Notes about your visit
18+ Only. Please drink responsibly
The manager can refuse the right to serve further alcohol to people who are clearly inebriated or behaving inappropriately, in line with all applicable licencing laws