Quob Park Estate Exceptional Sparkling Wine Cellar Door Tasting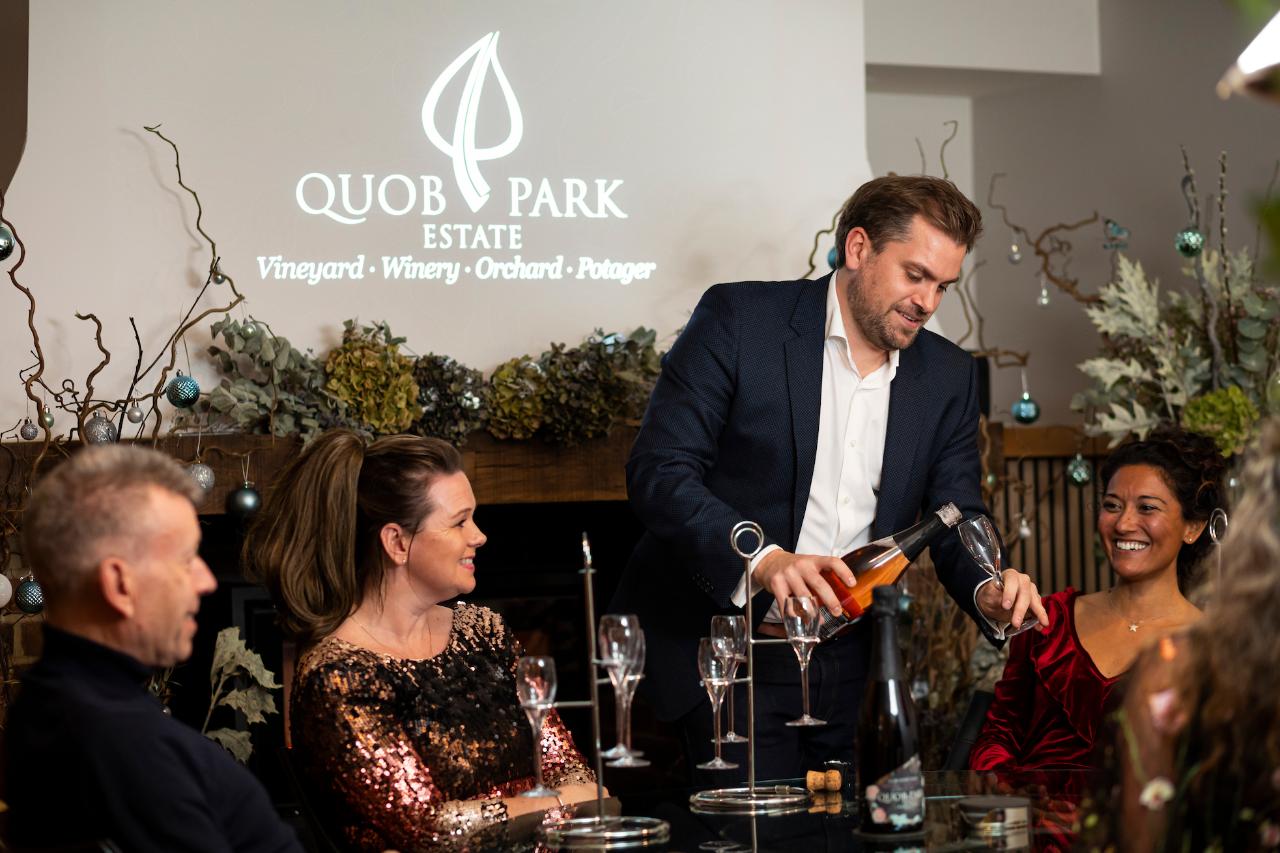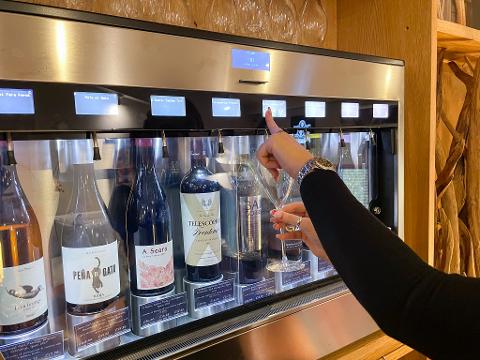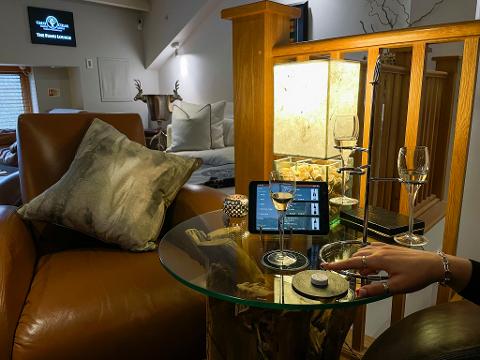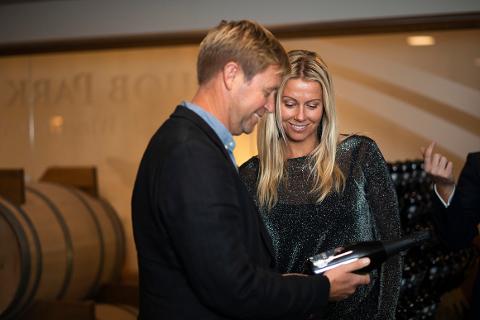 Duration: 45 Minutes (approx.)
Location: Wickham, Hampshire
Product code: ESWCDT
Discover Quob Park's Exceptional English Sparkling Wine with one of our introductory Exceptional Sparkling Wine Cellar Door Tastings.
Your tasting will be guided by one of our experienced and knowledgeable Wine Team and held at either Quob Park's Cellar Door or in one of our opulent Tasting Lounges. Included in your tasting as standard are three Sparkling Wine Samples from the Quob Park's Exceptional English Sparkling Wine Range, including 1 x Classic Cuvée, 1 x Classic Rosé and one other from the Quob Park range depending on availability on the day.
For those that are enjoying their Exceptional Sparkling Wine Tasting, Guests have the option to choose an additional Sparkling Wine Flight for £10 made up of three Sparkling Wine samples from any of Our Sparkling Selection open that day. This selection varies depending on the day but will almost always include the full range of Quob Park Exceptional English Sparling Wine, as well as a good number of market-leading Champagnes and Proseccos.
Alternatively, Guests may wish to discover some of the 86 Wines by the Glass held in our state-of-the-art self-service Wine Tasting Machines. For a £10 supplement, Guests will be given a brief introduction and demonstration of our Wine Tasting Machines and provided with a Tasting Card loaded with an initial £10 credit. This will enable you to discover and sample from our extensive range in your own time, and with at least ten wines available at no more than £1 per sample, you have the option to sample up to 10 wines with the credit included on your Tasting Card should you wish! If you would like to try more wines than your £10 credit allows, you can always top-up your Tasting Card in £10 increments at any time.
Guests will also be provided with our interactive Wine Guide on an iPad where you can find out everything you'd ever want to know about the wines on offer and find the perfect match for you. Our experienced and knowledgeable Wine Team can also be called at the touch of a button to assist if required or for any further purchases you may wish to make.
All the wines tasted, and in fact, our total 1000+ wine selection will be available to purchase at Great Value Prices at any time during or after your experience.
The Exceptional Sparkling Wine Cellar Door Tasting lasts approximately 30 minutes, though most Guests choose to extend their stay with the further wine tasting options outlined above. Guests who choose to purchase a Tasting Card are also welcome to come back and visit multiple times anytime we are open to continue to enjoy sampling our wines without the need to book again!
Please note, Exceptional Sparkling Wine Cellar Door Tastings are held Wednesday – Sunday year-round from early 2022 onwards, subject to availability.
Notes about your visit
18+ Only. Please drink responsibly
The manager can refuse the right to serve further alcohol to people who are clearly inebriated or behaving inappropriately, in line with all applicable licencing laws.